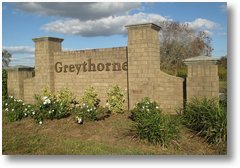 The Greythorne Estates subdivision is located just west of the Alabama Highway 181 between Baldwin County 32 and Baldwin County 34. Greythorne Estates is located within the Fairhope, Alabama jurisdiction and easily accessible to the Fairhope downtown business district in only several minutes.
Greythorne Estates has had several home sales over the past year from $166,455-$224,970 for these 3 and 4 bedroom homes, and one 5-bedroom, having a total square foot range from 1526 ft.² to 2693 ft.².

There has been a significant amount of construction within Greythorne Estates during 2014 and 2015. There are currently several active listings with asking prices ranging from $181,900-$244,000 with a total square foot range from 1500 ft.² to 2685 ft.².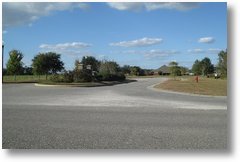 Are you thinking about selling your Greythorne Estates home or have another home located within the Fairhope, Alabama jurisdiction? Are you curious about your residential property value before placing on the open market? Maybe you disagree with the Tax Assessor's value for your home? Would you like to hire a Certified Residential Real Estate Appraiser with over 35 years experience? Then call Al Cheney at 251-533-2424 today! Your appraisal fee for a typical straightforward report will only be $250! Complex or special requirement residential properties will require a quote from Al Cheney.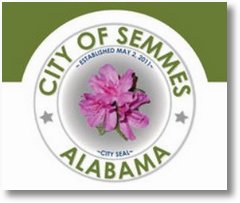 "Historically, the Semmes Community was founded around the railroad and the Semmes Land Company was incorporated in November, 1900, Book 3 Page 484. The rail was set up to transport harvested yellow pine from areas north of the community, as well as to provide passenger transportation. The community was named for Admiral Raphael Semmes (1809-1877), an officer in the United States Navy from 1826 to 1860 and the Confederate States Navy from 1860 to 1865. …"
"The Semmes Community voted on August 17, 2010 by nearly a 3 to 1 margin to become Alabama's 461'st municipality. Mobile County Probate Court Judge Don Davis declared the City of Semmes incorporated with a population of 2,897 on May 2, 2011 after an official census of the municipality was completed. …"
READ more on Semmes, Alabama official website: http://www.cityofsemmes.org/about.htm.
Do you have a City of Semmes, Alabama Home or Land Appraisal question? Talk with Al Cheney, (251)533-2424) about your personal non-financial home (most only $250) and land (most only $200) appraisal requirements within Semmes community. The Semmes community is located within Mobile County of Alabama and around 30 minutes from Historic Downtown Mobile, Alabama depending on traffic.
Semmes locational map is: https://www.google.com/maps/dir/Mobile,+AL/Semmes,+AL+36575/@30.7517517,-88.2899373,11z/data=!3m1!4b1!4m14!4m13!1m5!1m1!1s0x889a4e1df14cf8a9:0x4ce80e5477899e1a!2m2!1d-88.0398912!2d30.6953657!1m5!1m1!1s0x889baecf8b18daaf:0xb0ecca4a7854f1f2!2m2!1d-88.2655845!2d30.7694252!3e0
Cheney Appraisal Services' primary Mobile MSA (metropolitan statistical area) coverage area for non-financial home and undeveloped land appraisal reports are within many communities of Baldwin County and Mobile County, The Mobile Bay Metro Area, encompassing Historic Mobile Bay.
Cheney Appraisal Services' website is http://www.CheneyAppraisalServices.com/.
More complex and waterfront residential properties are quoted on a case-by-case basis.
History of Saraland, Alabama as written within official website: "The area that was to become the present day Saraland was included in a Spanish land grant to Don Diago Alvarez. Hence, descendants of Alvarez were the ones to give the community its first name – Alvarez Station. Later land squatters moved into the area and were able, legally, in 1800 to begin purchasing property. In 1807 a land office was opened in St. Stephens to handle all land transactions. Some of the pioneer families who seized the opportunity to buy up sections were named Alvarez, Rice, Hartley, Moore, LaCoste, Williams, Tool and Cleveland. Ultimately, Alvarez Station was called Cleveland Station. The present name of the city is reported to have been given by C.J. DeWitt, a retired minister editor who moved south in 1890 for health reasons. He opened the first post office on the Southern Railroad in 1895. The Community is purported to be the namesake of his beloved wife, Sara.
Saraland was sparsely populated during the first part of this century, until an industrial and population boom occurred in neighboring Mobile. Northward expansion of Mobile in the 1940's and 50's brought about the incorporation of Saraland in 1957. At the time of incorporation, the city reported only 125 residents. By the 1960 U.S. Census, annexations had swelled the population to 4,595. In 1980, census figures cited 9,844 Saraland residents. Current census records report that as of 2000, Saraland's population has grown to 12,288."
Click Saraland's web link, http://www.saraland.org/, to find out more information about this Mobile County area.
If you are needing to financially free yourself by selling owned real property in Baldwin County or Mobile County of Alabama, "the Mobile Bay Metro Area" and require a professional appraisal opinion before selling, contact Al Cheney, Certified Residential Real Property Appraiser, (251) 533-2424 to discuss your Saraland, Alabama real estate appraisal question and obtain free quotes on a typical fee within the local marketplace.
Al Cheney has over 35 years' experience in "the Mobile Bay Metro Area" real estate industry. Al Cheney covers all of Mobile County which includes Bayou La Batre, Dauphin Island, Grand Bay, Irvington, Mobile, Semmes, Saraland, Satsuma and Theodore, Alabama.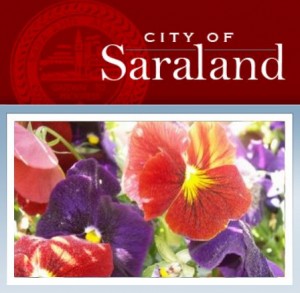 In the past 12 months, Wakefield Subdivision has had 9 home sales according the MLS records within the Mobile Area Association of Realtors website. These 9 sales range in property value from $146,000 to $205,000 with most gross living area ranging from 2,084 square feet o 2,450 square feet. All of the homes are 4 bedrooms with 2 or 3 full bathrooms. The days on the market (dom) are mostly under 120 days over the past 12 months. Currently, there are 6 active MLS listings with asking prices ranging from $159,900 to $229,000 and square footage ranging from 2,074 to 2,607 with 3 to 5 bedrooms. Wakefield Subdivision is located off the south side of Airport Boulevard, just past Snow Road, in western Mobile. The Mobile Regional Airport is located only minutes east from this residential development. For appraisal reports, call appraiser Al Cheney at 251-533-2424.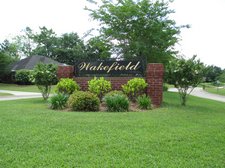 Coffee County, Alabama Official Website
Billy Cotter Appraisals
531 Boll Weevil Circle
Enterprise, AL 36330
Cities and Towns within Coffee County, Alabama
Elba,  Enterprise, Jack, Kinston, New Brockton
Cheney Appraisal Services, Al Cheney, Mobile, Alabama Real Estate Appraiser, (251) 533-2424, http://www.AlabamaRealEstateAppraisals.com/, provides this information to assist clients and visitors with their real estate appraisal assignments and questions.
"Sandy Oaks" is an older subdivision, about 14+ years, located along the east side of Celeste Road, just south of Radcliff Road, several miles west of U. S. Interstate Highway 65 and about 20-25 minutes northwest of Mobile, Alabama.
The majority of homes, about 70%, were built between 1997 and 2000. Around 25% of the homes were built between 2001 and 2006.
"Sandy Oaks" primarily has homes ranging from 1,800+- square feet to 3,187+- square feet as reported in the online tax records. Most homes, about 72%, will have gross living areas between 1,800 and 2,500 square feet with 3 bedrooms and 2 full bathrooms. Homes with over 2,500 square feet represent around 23% within "Sandy Oaks" and considered over-built for its neighborhood.
As for Saraland's home values, it appears that median sale prices for homes (sampling size is around 46+ sales) having 1,650 to 2,250 square feet dropped 17% over a 12-month time period.
Home listings are increasing. Twelve months ago, calculations indicate around 17 active listings compared to around 43 active listings today–two and a half times higher! Having this significant increase in active home listings has increased the housing supply time period from 4.4 months to 12.9 months. This time period represents the absorption rate or, how long it will take a homeowner to sell their home if reasonably priced to sell. It now takes three (3) times longer to sell your home based on the available online MLS (multiple listing service) information!
Sales for 1,650 to 2,250 square feet homes has dropped around 43.5% based on inventory analysis calculations. The information indicated 23 closed home sales twelve (12) months ago compared to 10 home sales in the past three (3) months.
For homeowners in the Saraland, Alabama, the bottom line is, hold tight if you can for a few years and the home market should stabilize and maybe increase some but, don't expect it to be like it was in the past. If you have to sell, consult a Certified Residential Appraiser first so you will have better insight into the property values surrounding your home. Pricing your home correctly will save you so much time. Remember, you are now competing with many other homeowners who are very motivated as well as appealing "short sale" and "foreclosure" offerings.
Al Cheney is a "Certified Residential Real Property Appraiser" who has over 35 years real estate experience within the Mobile Bay Metro Area, Baldwin County and Mobile County of Alabama. You can write Al Cheney at Albert@CheneyAppraisalServices.com or visit http://www.AlabamaRealEstateAppraisals.com/, http://www.CheneyAppraisalServices.com/ or http://www.CertifiedAppraiserNames.com/.
The marketing conditions in the Lillian, Alabama area indicates an increase in active listings and an increase in the months of housing supply (total listings/absorption rate) which could jeopardize local property values.
Over the past 12 months (13 June 2009 to 13 June 2010), there has been a reduction of 63% in sales (88 sales in the past 12 months), resulting in an over 20 months absorption rate (115+ active listings at this posting).
The active listings and housing sales primarily range from $29,900+ to $999,000+, including manufactured homes, colonial, contemporary, cottage, ranch, and other accepted local styles.
The median sale price percentage is 92.616% to 94.299% when comparing to asking list prices. Properties will move quicker if asking prices are competitive. So, unless competitively priced, be patient, a rising absorption rate will result in longer times when selling your home within Lillian, Alabama.
Contact Cheney Appraisal Services for additional information by telephoning (251) 533-2424 or email your comments and questions to Albert@CheneyAppraisalServices.com.
The coastal properties in Alabama, Florida, Louisiana, Mississippi and Texas will be affected by this catastrophic oil spill for years to come. As of today, now 47 days and still counting, BP Oil has been ineffective in successfully stopping the flow of oil. Therefore, our Gulf Coast is faced with environmental devastation, loss of marine life and wildlife, further property devaluation (not that inept governmental and political faux pas were enough to damage), illusion of an economic recovery, businesses closing, and loss of livelihoods for longtime residents.
As a person who has lived in the Mobile Bay Metro Area (Baldwin County and Mobile County of Alabama) the majority of my life, this massive oil spill in the Gulf of Mexico conjures up so many emotions and thoughts inside me and, many unkind words (please forgive) towards all who have dragged this on for much too long. Also, the lack of expedience and nondisclosures which could be labeled lies has certainly not helped to comfort Gulf Coast residents. It is quite evident that many Gulf Coast residents do not believe BP Oil and the government have properly handled this oil spill catastrophe.
Anyway, this oil spill catastrophe will apparently be with us for many months and years to come. Our Gulf Coast area will never be the same and will definitely affect the United States as a whole and potentially have International negative implications. Also, unfortunately, coastal properties more than likely will be faced with further decline in value; not that government intrusions and regulations as well as poor and restrictive lending practices have already been enough to damage our property values and the real estate industry as a whole.
So, how will the coastal real estate marketability be affected within the Gulf Coast states? Whether true or not, the stigma of an oil spill catastrophe will, in my opinion, have a potential affect on the marketability of properties along the Gulf Coast. How much of an affect is still an unknown? The future selling of coastal properties should begin to hold the answers to these questions. So, "time will tell."
Is your property rich in oil? If so, it's certainly not the way you want to discover oil on your property. Contact a professional you trust and get sound advice when the stigma of oil has knocked on your door. There are many good Certified Real Estate Appraisers and Attorneys in the Gulf Coast states. It is always important to understand the affects of this oil spill upon our coastal properties.
Information and opinions have been provided by Cheney Appraisal Services, Albert Marshall Cheney, a Certified Residential Real Property Appraiser for the state of Alabama, (251) 533-2424. Albert Cheney has over 35 years of real estate experience in the southern part of Alabama.
The midtown area of Mobile, Alabama now has over 300 active listings as of this writing. Asking prices are from $29,900 to $1,500,000 depending on amenities, location and square footage.
Appraiser Albert Cheney is ready to assist you with all of your real estate questions about the midtown area as well as other historic Mobile information.
Below is a listing of some of the neighborhoods within Midtown Mobile. Please call Al Cheney at (251) 533-2424 for additional information. Al Cheney has over 35 years appraisal, real estate and related experiences!
Are you a homeowner and looking to sell your home in one of the listed neighborhoods below? Appraiser Al Cheney will complete a full real estate appraisal report for only $225! Call today.
Ashland Place Historic District

Battery Heights

Bridlewood Estates

Brookwood

Church Street East Historic District

Cromwell Place

Dauphin Acres

Dauphin Place

Delwood

Demouy Place

DeTonti Square Historic District

DuBroca Tract

Ellinor Place

Flo-Claire

Floral Gardens

Glendale Park

Homer Place

Hunter

Indian Creek

Leinkauf Historic District

Lower Dauphin Street Historic District

Lynnwood

Meadowbrook

Mechem & Bixler

Midtown Historic District

Mount Island Place

Oakleigh Garden Historic District

Old Dauphin Historic Way

Rosswood

Silverwood

Stoneridge Condominiums

Touart Tract

Western Annex

West End

Westlawn

Windsor Warwick Condominiums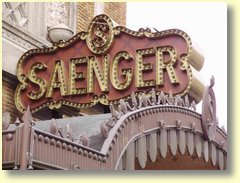 "When Mobile's Saenger Theatre opened on January 19, 1927, it was the sixty-first Saenger theatre of a chain founded by J.H. and A.D. Saenger of New Orleans. There were Saenger Theatres located throughout the South as well as in Cuba and Puerto Rico. Hailed as, "Alabama's Greatest Showplace" and, "the most beautiful playhouse in all of Dixie," the Mobile Saenger Theatre took a year to construct at a cost of about 500,000 dollars. Designed by renowned architect, Emile Weil …"
"The Saenger Theatre of Mobile now functions as a performing arts center and is the official home of the Mobile Symphony Orchestra. The Saenger features an annual Summer Movie Series and presents numerous concerts, lectures and special events. The Saenger Theatre is a historic landmark, dear to the hearts of Mobilians for its architectural grandeur and ties to our cultural history as well as for the extraordinary caliber of entertainment it offers our community today."
Read the entire history of the Saenger Theatre as well as its scheduled events and box office information by clicking this web-link, http://www.mobilesaenger.com/info.php.
Contact Information
Box Office Entrance
6 South Joachim Street
Mobile, Alabama 36602
Administrative Offices: 251-208-5600
Rental Info: 251-208-5608
FAX: 251-208-5607
Box Office: 251-208-5600
Email: saengertheatre@cityofmobile.org
Administrative Office Entrance
250 Conti Street
Mobile, Alabama 36602
Theatre Staff & Management
Nichole T. Loper, Operations Manager
Patty Thompson, House Manager
Mitch Teeple, Production Manager
Chris Penton, Settlement Agent
Kelly Somers, Box Office Clerk
Lorenzo Franklin, Custodian
VOLUNTEERING: The event support committee consists of community volunteers from all walks of life whose dedicated service is invaluable to the Theatre's operation.
If you would like to join our event support committee, please call Patty Thompson at 251-208-5608. If you would like to become a CLA member, please call Jani Young at 251-208-5652.
(Photograph by Al Cheney, 7th February 2010, FHA Approved Residential Appraiser with Cheney Appraisal Services, 251-533-2424.)