Posts Tagged 'Saraland AL'
Skip Herndon is committed in providing outstanding service based on over 24 years of real estate knowledge and experience… a real value to his buyers and sellers.
Skip is known for developing quality working relationships with his clientele; relationships based on respect, integrity, and trust.
Whether you are purchasing, selling, or both… he ensures that you have the support and tools you need to make sound, informed decisions and negotiate the best deal possible. His focus will always be on your goals. Skip will be with you every step of the transaction with constant email and text updates from contract to closing while referring respected lenders, home inspectors, contractors, insurance carriers and home warranties.  He will always go the extra mile for you!
If you are looking for a Realtor who will take the time to listen to your needs and dreams, work tirelessly to facilitate your goals without compromise and his commitment in making you priority #1… Skip should be your agent of choice!
Whether you are buying or selling residential or commercial real estate or simply considering a move in the near future make sure you call Skip Herndon first at (251) 421-2076 or email your questions to skip4homes@gmail.com. Visit Skip's web page by clicking on the photographs.

RECENT MOBILE BAY METRO AREA STATISTICS: The 2013 estimate for Baldwin County's population is 195,540. The 2013 estimate for Mobile County's population is 414,079. The Mobile Bay Metro Area, Baldwin County and Mobile County of Alabama, has an estimated population of 609,619. The population estimate for a 60 mile radius around Mobile, Alabama is 1.2 million people.
This information provided by Al Cheney, Certified Residential Real Property Appraiser in Alabama. Cheney Appraisal Services' primary Mobile MSA (metropolitan statistical area) coverage area for non-financial home (most only $225 to $275 depending on location) and undeveloped land (most only $175 to $225 depending on location) appraisal reports are within many communities (such as, Bay Minette, Daphne, Elberta, Fairhope, Grand Bay, Loxley, Robertsdale, Saraland, Satsuma, Semmes, Theodore) of Baldwin County and Mobile County, The Mobile Bay Metro Area, encompassing Historic Mobile Bay.
Cheney Appraisal Services' website is http://www.CheneyAppraisalServices.com/. More complex and waterfront residential properties are quoted on a case-by-case basis. Call (251)533-2424 today!
History of Saraland, Alabama as written within official website: "The area that was to become the present day Saraland was included in a Spanish land grant to Don Diago Alvarez. Hence, descendants of Alvarez were the ones to give the community its first name – Alvarez Station. Later land squatters moved into the area and were able, legally, in 1800 to begin purchasing property. In 1807 a land office was opened in St. Stephens to handle all land transactions. Some of the pioneer families who seized the opportunity to buy up sections were named Alvarez, Rice, Hartley, Moore, LaCoste, Williams, Tool and Cleveland. Ultimately, Alvarez Station was called Cleveland Station. The present name of the city is reported to have been given by C.J. DeWitt, a retired minister editor who moved south in 1890 for health reasons. He opened the first post office on the Southern Railroad in 1895. The Community is purported to be the namesake of his beloved wife, Sara.
Saraland was sparsely populated during the first part of this century, until an industrial and population boom occurred in neighboring Mobile. Northward expansion of Mobile in the 1940's and 50's brought about the incorporation of Saraland in 1957. At the time of incorporation, the city reported only 125 residents. By the 1960 U.S. Census, annexations had swelled the population to 4,595. In 1980, census figures cited 9,844 Saraland residents. Current census records report that as of 2000, Saraland's population has grown to 12,288."
Click Saraland's web link, http://www.saraland.org/, to find out more information about this Mobile County area.
If you are needing to financially free yourself by selling owned real property in Baldwin County or Mobile County of Alabama, "the Mobile Bay Metro Area" and require a professional appraisal opinion before selling, contact Al Cheney, Certified Residential Real Property Appraiser, (251) 533-2424 to discuss your Saraland, Alabama real estate appraisal question and obtain free quotes on a typical fee within the local marketplace.
Al Cheney has over 35 years' experience in "the Mobile Bay Metro Area" real estate industry. Al Cheney covers all of Mobile County which includes Bayou La Batre, Dauphin Island, Grand Bay, Irvington, Mobile, Semmes, Saraland, Satsuma and Theodore, Alabama.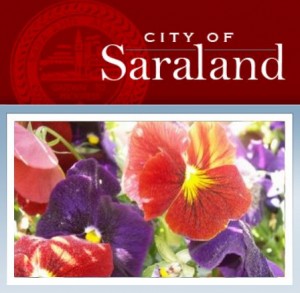 Cheney Appraisal Services provides very special fees for homeowners thinking about selling or other personal uses which are non-financial or mortgage related, i.e. considering a purchase, property tax issues, selling your home or land.
The fee for straightforward real estate appraisal reports within the City of Mobile is $225. The other appraisal fees for homes located just outside the city limits of Mobile or in a nearby local community will generally range from $250 to $275. More complex residential properties will have to be quoted on a case-by-case basis.
The primary coverage area is Baldwin County and Mobile County.
This information has been provided by Albert Marshall Cheney, Certified Residential Real Property Appraiser, with over 35 years experience in the Mobile Bay Metro Area of Alabama, Baldwin County and Mobile County which encompass Mobile Bay.  You can know and read more information about me by going to a few of my websites:  http://www.CertifiedAppraiserNames.com/, http://www.alabamarealestateappraisals.com/ or http://buildingabrandonline.com/FinanciallyFreeYourself/. You may also contact me at (251) 533-2424 about my services and my in the City of Mobile non-financial (personal use, i.e. property tax issues, thinking about selling) home appraisals for only $225 when you are ready to have your property appraised by Cheney Appraisal Services.
Puroclean First Response in the Mobile Bay Metro Area and adjoining Gulf Coast areas can assist with your residential and commercial damage from fire, flood, mold and water. Phillip Pringle and Puroclean First Response can be reached by calling (251) 625-3950.

RESTORATION SERVICES
Puroclean First Response professionals can provide fire and water damage restoration services. Our professionals are nearby and ready to assist you with any cleanup problem. Our professionals are available 24 hours/7 days a week and ready to restore your home or commercial structure from unforeseen and unfortunate circumstances.
Fire damage restorations includes cleaning of smoke and soot damage and repair, cleaning contents and belongings, and deodorizing interior areas from fire & soot. The presence of mold is a serious health concern and should be handled quickly. Our professionals can handle mold remediation with our proven techniques. Water damage from flooding, leaking water pipes, sewage blockages and toilet overflows are certainly problems which require a quick response and quick drying methods since preventing additional damage to the structure and potential to mold, such as, black mold.
The names to remember are Puroclean First Response and Phillip Pringle. Do you have questions? Call (251) 625-3950 and talk to Phillip Pringle. You may also visit a new website which will soon have previous jobs showing before and after photographs, http://www.PringlePuroclean.com/.
"Sandy Oaks" is an older subdivision, about 14+ years, located along the east side of Celeste Road, just south of Radcliff Road, several miles west of U. S. Interstate Highway 65 and about 20-25 minutes northwest of Mobile, Alabama.
The majority of homes, about 70%, were built between 1997 and 2000. Around 25% of the homes were built between 2001 and 2006.
"Sandy Oaks" primarily has homes ranging from 1,800+- square feet to 3,187+- square feet as reported in the online tax records. Most homes, about 72%, will have gross living areas between 1,800 and 2,500 square feet with 3 bedrooms and 2 full bathrooms. Homes with over 2,500 square feet represent around 23% within "Sandy Oaks" and considered over-built for its neighborhood.
As for Saraland's home values, it appears that median sale prices for homes (sampling size is around 46+ sales) having 1,650 to 2,250 square feet dropped 17% over a 12-month time period.
Home listings are increasing. Twelve months ago, calculations indicate around 17 active listings compared to around 43 active listings today–two and a half times higher! Having this significant increase in active home listings has increased the housing supply time period from 4.4 months to 12.9 months. This time period represents the absorption rate or, how long it will take a homeowner to sell their home if reasonably priced to sell. It now takes three (3) times longer to sell your home based on the available online MLS (multiple listing service) information!
Sales for 1,650 to 2,250 square feet homes has dropped around 43.5% based on inventory analysis calculations. The information indicated 23 closed home sales twelve (12) months ago compared to 10 home sales in the past three (3) months.
For homeowners in the Saraland, Alabama, the bottom line is, hold tight if you can for a few years and the home market should stabilize and maybe increase some but, don't expect it to be like it was in the past. If you have to sell, consult a Certified Residential Appraiser first so you will have better insight into the property values surrounding your home. Pricing your home correctly will save you so much time. Remember, you are now competing with many other homeowners who are very motivated as well as appealing "short sale" and "foreclosure" offerings.
Al Cheney is a "Certified Residential Real Property Appraiser" who has over 35 years real estate experience within the Mobile Bay Metro Area, Baldwin County and Mobile County of Alabama. You can write Al Cheney at Albert@CheneyAppraisalServices.com or visit http://www.AlabamaRealEstateAppraisals.com/, http://www.CheneyAppraisalServices.com/ or http://www.CertifiedAppraiserNames.com/.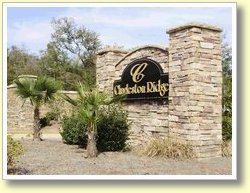 Over the past several years in Saraland, Celeste Road has been a popular area for home builders due to the availability of beautiful wooded land with interesting terrain (topography). Charleston Ridge is one of these newer residential subdivisions located along the northeastern side of Celeste Road, about 3.2 miles from U. S. Interstate Highway 65.
Charleston Ridge was developed with 38 residential building lots about 2 years ago. At the time of this writing, Gooden Homes, Inc. has built five Craftsman style homes. Residential lot values will generally run, in the opinion of Certified Appraiser, Albert Cheney, between $55,000 and $65,000 depending on its location within the development. There are about 60% of the lots available to purchase and build your dream home.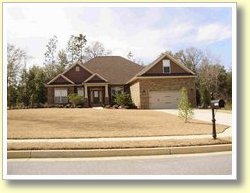 The most recent sale prices within Charleston Ridge range from $279,900 to $290,400 with most of the gross living areas around 2,800 square feet (minimum requirements) to 3,027 square feet. There is a two car attached garage requirement for the subdivision and an architectural review of all plans & specs. before building your home.
Call Albert Cheney, Certified FHA Approved Residential Appraiser, Cheney Appraisal Services, (251) 533-2424, for more information about real estate appraising in Baldwin County and Mobile County of Albama. Click these web-links for even more information about Albert Cheney and the Mobile Bay Metro Area: http://www.MobileAlabamaFHARealEstateAppraisers.com/ or http://www.RealtyLeaders.biz/. Albert is ready to answer your questions!
Alabama Port 36523, Axis 36505, Bayou La Batre 36509, Belle Fountaine 36582, Bucks 36505, Calvert 36513, Celeste 36522, Chickasaw 36611, Chunchula 36521, Citronelle 36522, Coden 36523, Creola 36525, Dauphin Island 36528, Dawes 36619, Earlville 36522, Eight Mile 36613, Fairview 36587, Georgetown 36521, Grand Bay 36541, Gulfcrest 36521, Hollingers Island 36605, 36582, Indian Hills 36613, Irvington 36544, Kushla 36613, LeMoyne 36505, Lott 36575, Magazine 36610, Mauvilla 36613, Millertown 36613, Mobile 36608 (and all other zip codes), Moffett 36587, Mon Louis 36523, Mount Vernon 36560, Oak Grove 36613, Prichard 36610, Saint Elmo 36544, Salco 36505, Saraland 36571, Satsuma 36572, Semmes 36575, Theodore 36582, Tillman's Corner 36619, Toulminville 36617, Turnerville 36521, Whistler 36612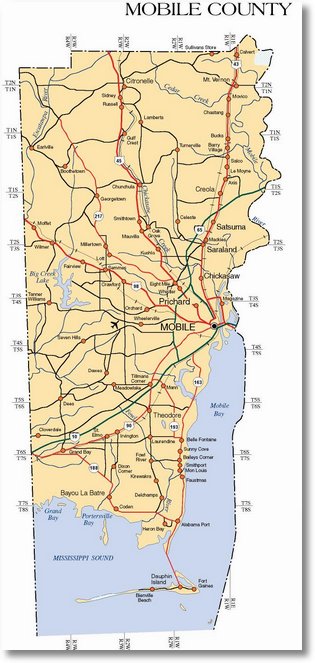 Al Cheney with Cheney Appraisal Services, (251) 533-2424, can handle all of your Mobile County, Alabama real estate property appraiser needs. Cheney Appraisal Services supplies only the highest quality Mobile County, Alabama real estate appraisals. The Mobile County appraisal district is an area where we can satisfy all of your home appraisal needs. Our real estate property appraiser is "certified residential" and "fully licensed" in Alabama. Al Cheney is a real estate appraiser fully qualified to handle your home appraisal, appraisal when settling an estate, tax appraisal and any other appraisal need, such as, vacant land and legal reasons. Al Cheney is also a "FHA Approved" Appraiser.
Certified & FHA Home Appraisals start at $295 per report!
Albert Marshall Cheney, Cheney Appraisal Services, P. O. Box 8888, Mobile, Alabama 36689-0888, accepts residential real estate appraisal assignments within The Mobile Bay Metro Area and the Mobile County communities and towns listed above. Click on the available hyper-links for more information on these Mobile County, Alabama communities and towns. Also, here are most of the appraisal report services with fees provided by Al Cheney with Cheney Appraisal Services:
Condominium Appraisal Report,

$295 & $325

Single Family Residential Appraisal Report, detailed information,

$295 & $325

Limited 2055 "Interior" Appraisal Report,

$275 & $300

Limited 2055 "Exterior" Appraisal Report,

$225 & $250

Complex Or Waterfront Residential Appraisal Report,

$400-$500+

"Certified" FHA Single Family (Home) Residential Appraisals for Baldwin County, Alabama and Mobile County, Alabama,

$295 & $325

Desk Review Report,

$100

Relocation (RELO) Appraisal Report,

$450

Acreage Or Lot (Land) Appraisal Report,

$200 & $250

Recertification of "Value Opinion",

$75

Field Review "Exterior" Appraisal Reports,

$200 & $250

Construction Draw Or Final Inspections,

$75 & $100

Duplex, Triplex Or Other Assignments More Distant,

Quote
The above list covers many appraisal report services provided by Cheney Appraisal Services within Mobile County and The Mobile Bay Metro Area of southwest Alabama.
If you do not see your appraisal report requirement listed above, contact Albert Cheney, (251) 533-2424 or email, Albert@CheneyAppraisalServices.com, with your home or residential appraisal orders and or questions. The business facsimile is (251) 252-7737.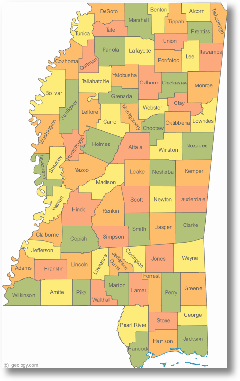 STATE OF MISSISSIPPI
Mississippi Real Estate Appraisals
Certified FHA Approved Appraisers For Home And Other Real Property Appraisals
Certified Appraiser Names (CAN) website is here to assist with your Mississippi real estate property appraiser needs.
Certified Appraiser Names (CAN) website gives you the ability in finding the highest quality Mississippi real estate appraisals by providing web-links to Active, Certified, and FHA Approved Appraisers.
The Mississippi real estate appraisal district is an area where Certified Appraiser Names (CAN) tries to provide qualified real estate appraisers who can handle all your appraisal requirements—Acreage and Lot (Land) Reports, Before & After home valuations (hurricane, storms), Commercial, Desktop and Field Reviews (residential properties), Employee Relocations (ERC reports), Estate Valuation Reports (Settling Estates with real property), Equity Line loans, Federal (IRS) and State tax situations, Foreclosure and HUD home appraisal reports, Home Modifications and Retentions, Home or Residential Mortgage refinancing, Matrimonial Real Property settlements (Divorces), New Home Construction (progress and final inspections), Primary and Secondary residential mortgages, Real Property Tax Assessment appeals, Removing Private Mortgage Insurance (PMI).
Go to http://www.CertifiedAppraiserNames.com/ and search for your city or town in Mississippi, click on an appraiser's web-link of choice, and call them today for a FREE real estate appraisal quote!
Are you a Certified FHA Approved Real Estate Appraiser with an active website and wanting to swap web-links with Albert Cheney at http://www.CheneyAppraisalServices.com/? If you are, call Albert Cheney at (251) 533-2424 or email your interest to AlbertCheney@CheneyAppraisalServices.com. Also, it's a FREE listing! Thank you!
As of today, 3rd February 2010, the refinance rates are, as follows: (1) 30 yr Fixed Rate, Today, 5.19%, Last Week, 4.94%; (2) 15 yr Fixed Rate, Today, 4.4%, Last Week, 5.06%; (3) 5/1 ARM, Today, 4.53%, Last Week, 4.12%.
According to an article in Mortgage News Daily, "A rising trend of mortgage applications indicates an increase in home buying interest, a positive for the housing industry and economy as a whole. More home purchases can lead to more construction jobs and increased purchases of items to build a home. Furthermore, in a low mortgage rate environment, an increasing trend implies consumers are seeking out lower monthly payments which can result in increased disposable income and therefore more money to spend on discretionary items or to pay down other debt."
The article further states, "Don't wait for mortgage rates to decline! I stand by my statement that 4.75% could very well be the lowest mortgage rates offered in 2010…unless there is a fundamental shift in economic outlook. If you have been waiting to refinance or to buy, get out there and start the process before you miss the boat of sub 5% rates."
Click this web-link, http://www.mortgagenewsdaily.com/consumer_rates/132989.aspx, to read the entire article by Victor Burek.
The Mobile Bay Metro Area, Baldwin County and Mobile County of Alabama, has ongoing (and potential future) economic projects which may have an advantage over other U. S. regions. Our real estate market should draw more positive attention in the near future.
Contact Al Cheney, Cheney Appraisal Services, Certified FHA Approved Real Estate Appraiser, Baldwin County, Mobile County, Alabama, (251) 533-2424, when requiring a residential appraisal report for refinancing, settling an estate with real property, or various other litigation reasons in Alabama. Email your orders and questions to Al at Albert@CheneyAppraisalServices.com/.