Posts Tagged 'Certified Approved Appraisers'
Charlanda Estates is a Mobile residential subdivision located along the West side of Cody Road between Cottage Hill and Grelot Roads. Charlanda Estates is conveniently located to grocery and retailer stores located along Airport Boulevard as well as easily accessible to the Mobile Regional Airport and Providence Hospital in several minutes.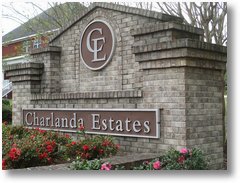 The majority of these homes were built 6 to 15 years ago with most property values ranging from $240,000-$330,000 according to online records. These homes are mostly 4 and 5 bedroom homes with 3 or 4 full bathrooms with a square footage ranging from 2,700 to 3,700. Charlanda Estates has an overall stable marketplace with very few turnovers at this time. There is only one MLS active home listing with an asking price of $289,900; 4 bedrooms, 3 full bathrooms, 2 half bathrooms, 3,248 ft.², according to online records.
Are you thinking about selling your home in Charlanda Estates and curious about your property value before placing on the open market? Do you disagree with the Mobile County Tax Assessor's value? Would you like to hire a Certified Residential Real Estate Appraiser with over 35 years experience? Then, call Al Cheney at 251-533-2424 today! Your appraisal fee for a typical straightforward report will be $250! Complex or special requirement residential properties will require a quote from Al Cheney. Call today for your appraisal quote, 251-533-2424!
History of Saraland, Alabama as written within official website: "The area that was to become the present day Saraland was included in a Spanish land grant to Don Diago Alvarez. Hence, descendants of Alvarez were the ones to give the community its first name – Alvarez Station. Later land squatters moved into the area and were able, legally, in 1800 to begin purchasing property. In 1807 a land office was opened in St. Stephens to handle all land transactions. Some of the pioneer families who seized the opportunity to buy up sections were named Alvarez, Rice, Hartley, Moore, LaCoste, Williams, Tool and Cleveland. Ultimately, Alvarez Station was called Cleveland Station. The present name of the city is reported to have been given by C.J. DeWitt, a retired minister editor who moved south in 1890 for health reasons. He opened the first post office on the Southern Railroad in 1895. The Community is purported to be the namesake of his beloved wife, Sara.
Saraland was sparsely populated during the first part of this century, until an industrial and population boom occurred in neighboring Mobile. Northward expansion of Mobile in the 1940's and 50's brought about the incorporation of Saraland in 1957. At the time of incorporation, the city reported only 125 residents. By the 1960 U.S. Census, annexations had swelled the population to 4,595. In 1980, census figures cited 9,844 Saraland residents. Current census records report that as of 2000, Saraland's population has grown to 12,288."
Click Saraland's web link, http://www.saraland.org/, to find out more information about this Mobile County area.
If you are needing to financially free yourself by selling owned real property in Baldwin County or Mobile County of Alabama, "the Mobile Bay Metro Area" and require a professional appraisal opinion before selling, contact Al Cheney, Certified Residential Real Property Appraiser, (251) 533-2424 to discuss your Saraland, Alabama real estate appraisal question and obtain free quotes on a typical fee within the local marketplace.
Al Cheney has over 35 years' experience in "the Mobile Bay Metro Area" real estate industry. Al Cheney covers all of Mobile County which includes Bayou La Batre, Dauphin Island, Grand Bay, Irvington, Mobile, Semmes, Saraland, Satsuma and Theodore, Alabama.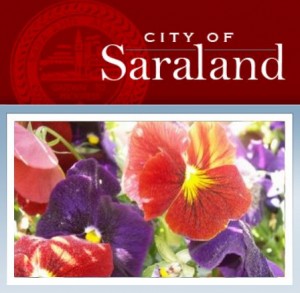 "Airbus in the U.S.
A major presence in one of the world's key markets
With over 1,100 Airbus jetliners flying in the fleets of North American airlines today, there is an operator in the region for nearly every model of the company's modern, efficient product line. Overall, more than 3,400 Airbus aircraft have been ordered in North America from customers that include Delta Air Lines, FedEx, Frontier Airlines, GECAS, Hawaiian Airlines, ILFC, JetBlue Airways, Spirit Airlines, United Airlines, UPS, US Airways and Virgin America.
Airbus Americas has six main centers of activity in the U.S. and approximately 1,200 employees. The latest step in Airbus' commitment to America is the new U.S. A320 Family final assembly line in Mobile, Alabama. Construction officially started on the $600-million facility in April 2013 and aircraft assembly is planned to begin in 2015 with a targeted 2016 delivery of its first A320 Family jetliner. At full capability, the assembly line and associated facilities will employ 1,000 highly skilled workers. …" READ the rest of the article by going to this link: http://www.airbus.com/company/americas/us/ and find out more about Airbus in Mobile, Alabama by going to this link: http://www.airbus.com/company/americas/us/alabama/.
This information has been provided by Albert Marshall Cheney, Certified Residential Real Property Appraiser, with over 35 years experience in the Mobile Bay Metro Area of Alabama, Baldwin County and Mobile County which encompass Mobile Bay.  You can know and read more information about me by going to some of my blogging websites:  http://www.alabamarealestateappraisals.com/ or http://buildingabrandonline.com/FinanciallyFreeYourself/. You may also contact me at (251) 533-2424 about my services and my in the City of Mobile non-financial (personal use, i.e. property tax issues, thinking about selling) home appraisals for only $225.
"Sandy Oaks" is an older subdivision, about 14+ years, located along the east side of Celeste Road, just south of Radcliff Road, several miles west of U. S. Interstate Highway 65 and about 20-25 minutes northwest of Mobile, Alabama.
The majority of homes, about 70%, were built between 1997 and 2000. Around 25% of the homes were built between 2001 and 2006.
"Sandy Oaks" primarily has homes ranging from 1,800+- square feet to 3,187+- square feet as reported in the online tax records. Most homes, about 72%, will have gross living areas between 1,800 and 2,500 square feet with 3 bedrooms and 2 full bathrooms. Homes with over 2,500 square feet represent around 23% within "Sandy Oaks" and considered over-built for its neighborhood.
As for Saraland's home values, it appears that median sale prices for homes (sampling size is around 46+ sales) having 1,650 to 2,250 square feet dropped 17% over a 12-month time period.
Home listings are increasing. Twelve months ago, calculations indicate around 17 active listings compared to around 43 active listings today–two and a half times higher! Having this significant increase in active home listings has increased the housing supply time period from 4.4 months to 12.9 months. This time period represents the absorption rate or, how long it will take a homeowner to sell their home if reasonably priced to sell. It now takes three (3) times longer to sell your home based on the available online MLS (multiple listing service) information!
Sales for 1,650 to 2,250 square feet homes has dropped around 43.5% based on inventory analysis calculations. The information indicated 23 closed home sales twelve (12) months ago compared to 10 home sales in the past three (3) months.
For homeowners in the Saraland, Alabama, the bottom line is, hold tight if you can for a few years and the home market should stabilize and maybe increase some but, don't expect it to be like it was in the past. If you have to sell, consult a Certified Residential Appraiser first so you will have better insight into the property values surrounding your home. Pricing your home correctly will save you so much time. Remember, you are now competing with many other homeowners who are very motivated as well as appealing "short sale" and "foreclosure" offerings.
Al Cheney is a "Certified Residential Real Property Appraiser" who has over 35 years real estate experience within the Mobile Bay Metro Area, Baldwin County and Mobile County of Alabama. You can write Al Cheney at Albert@CheneyAppraisalServices.com or visit http://www.AlabamaRealEstateAppraisals.com/, http://www.CheneyAppraisalServices.com/ or http://www.CertifiedAppraiserNames.com/.
Chilton County Information
Moore Appraisals
Post Office Box 722
Jemison, AL 35085
Jemison, Alabama Information
Cheney Appraisal Services, Al Cheney, Real Estate Appraiser, (251) 533-2424, provides this information to assist clients and visitors with their real estate appraisal assignments and questions.
The midtown area of Mobile, Alabama now has over 300 active listings as of this writing. Asking prices are from $29,900 to $1,500,000 depending on amenities, location and square footage.
Appraiser Albert Cheney is ready to assist you with all of your real estate questions about the midtown area as well as other historic Mobile information.
Below is a listing of some of the neighborhoods within Midtown Mobile. Please call Al Cheney at (251) 533-2424 for additional information. Al Cheney has over 35 years appraisal, real estate and related experiences!
Are you a homeowner and looking to sell your home in one of the listed neighborhoods below? Appraiser Al Cheney will complete a full real estate appraisal report for only $225! Call today.
Ashland Place Historic District

Battery Heights

Bridlewood Estates

Brookwood

Church Street East Historic District

Cromwell Place

Dauphin Acres

Dauphin Place

Delwood

Demouy Place

DeTonti Square Historic District

DuBroca Tract

Ellinor Place

Flo-Claire

Floral Gardens

Glendale Park

Homer Place

Hunter

Indian Creek

Leinkauf Historic District

Lower Dauphin Street Historic District

Lynnwood

Meadowbrook

Mechem & Bixler

Midtown Historic District

Mount Island Place

Oakleigh Garden Historic District

Old Dauphin Historic Way

Rosswood

Silverwood

Stoneridge Condominiums

Touart Tract

Western Annex

West End

Westlawn

Windsor Warwick Condominiums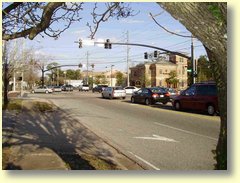 The neighborhood name Spring Hill was originally an early 19th century Spanish land grant settlement. Spring Hill is one of Mobile, Alabama's oldest neighborhoods. Over 150 years ago, Spring Hill gained its prominence when Mobilians built summer homes to seek refuge from the semi-tropical heat of the city and the Yellow Fever epidemic carried by mosquitoes.
Spring Hill has a sense of community with good neighbors and wonderful neighborhoods with antebellum and majestic oaks covering many of the streets, such as, The Cedars, Dilston Lane, Tuthill Lane and Wim

bledon Drive. Spring Hill is also an active area with many individuals and groups of friends cycling, jogging, walking and expressing their patronage for the local businesses along McGregor Avenue and Old Shell Road as well as other adjoining streets.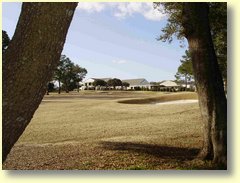 The Country Club of Mobile is located in Spring Hill and provides its members with fine Southern dining, swimming pool, tennis courts, 18-hole golf course and a short 9-hole course. In nearby Langan Municipal Park, Mobilians and its visitors can enjoy the various lake views, walking paths and the wonderful lakefront Mobile Museum of Arts which maintains a fine permanent collection as well as hosting prestigious temporary exhibitions throughout each year. And, just minutes west from the museum, you can enjoy the Azalea City Golf Course ($16 to $39 depending on time of day, cart or walking), the Botanical Gardens and the Mobile Tennis Center, one of the largest of its kind in the United States. Since 1930, Spring Hill College, the oldest school of higher learning in Alabama, has been serving the Mobile Bay Metro Area with a beautiful 18-hole golf course (available without membership) from $32 to $39 each, depending on mornings and afternoons, includes a cart, or Mondays and Wednesdays which also includes a lunch.
Spring Hill's retail area includes an active branch of the public library, dentists, doctors, grocery stores, pharmacies, restaurants, women's & children's clothing stores, and other professional services. Mary B. Austin, one of Mobile's oldest public elementary schools, is located along Provident Lane, north side of Old Shell Road. St. Paul's Episcopal and St. Ignatius schools located nearby provide parochial private education.
Springhill Memorial Hospital, physician's offices and a fitness center are located along the south side of Dauphin Street, near Interstate U. S. Highway 65, and across from many restaurant facilities and retail shops, such as, Alabama Outdoors, Ann Taylor Loft, Atlanta Bread Company, Ballins, Claude Moore, Coldwater Creek, J. Jill, Jimmy Johns, Jos. A. Bank, Legacy Village at Spring Hill, Metzger's, Talbots, The Wine Loft, Tropical Smoothie Café, True Restaurant and Zoe's Kitchen.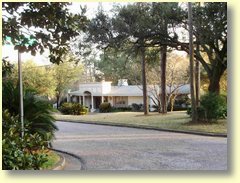 In a tough economic climate, the property values within Spring Hill have done better than most other areas in the city of Mobile due to its desirability. With this stated, individuals and families can find many choices for housing, from a small condominium to a spacious home on a large lot. Currently, there are approximately 231 active listings from $44,850 to $3,300,000 asking prices. Recent housing sa

les, about 70 sold records, for the past six months ranges from $37,500 for a one bedroom, one bath condo to $950,000 for an over 6,000 square foot home with 4 bedrooms and four bathrooms near the Country Club of Mobile. Therefore, Spring Hill has housing price offerings to fit any budget!

For more information about Spring Hill or any other neighborhood in the city of Mobile, contact Albert Marshall Cheney, Certified FHA Approved Real Estate Appraiser, by calling (251) 533-2424 or visit the web site, http://CheneyAppraisalServices.com/. Al Cheney covers all of Baldwin County and Mobile County in The Mobile Bay Metro Area of Alabama.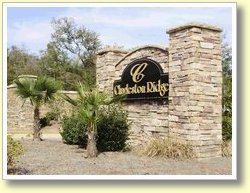 Over the past several years in Saraland, Celeste Road has been a popular area for home builders due to the availability of beautiful wooded land with interesting terrain (topography). Charleston Ridge is one of these newer residential subdivisions located along the northeastern side of Celeste Road, about 3.2 miles from U. S. Interstate Highway 65.
Charleston Ridge was developed with 38 residential building lots about 2 years ago. At the time of this writing, Gooden Homes, Inc. has built five Craftsman style homes. Residential lot values will generally run, in the opinion of Certified Appraiser, Albert Cheney, between $55,000 and $65,000 depending on its location within the development. There are about 60% of the lots available to purchase and build your dream home.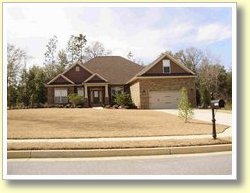 The most recent sale prices within Charleston Ridge range from $279,900 to $290,400 with most of the gross living areas around 2,800 square feet (minimum requirements) to 3,027 square feet. There is a two car attached garage requirement for the subdivision and an architectural review of all plans & specs. before building your home.
Call Albert Cheney, Certified FHA Approved Residential Appraiser, Cheney Appraisal Services, (251) 533-2424, for more information about real estate appraising in Baldwin County and Mobile County of Albama. Click these web-links for even more information about Albert Cheney and the Mobile Bay Metro Area: http://www.MobileAlabamaFHARealEstateAppraisers.com/ or http://www.RealtyLeaders.biz/. Albert is ready to answer your questions!
Charleston Oaks subdivision is located in West Mobile, along the east side of Sollie Road (city limits boundary) and just south of Cottage Hill Road.
The Charleston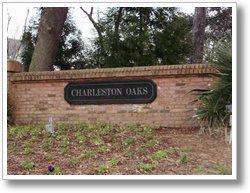 Oaks neighborhood is a popular city residential area with most home sizes ranging from 4,100+ square feet to 7,600+ square feet.
There have been around five home sales since the beginning of 2007 according to online multiple listing records. The sale prices ranged from $420,000 to $1,300,000.
Currently, as of this writing, the multiple listing service indicates five active listings: $449,900; $489,569; $546,000; $679,000; $799,999.
If you are interested in more detailed information about Charleston Oaks or any other neighborhood in the Mobile Bay Metro Area, call Al Cheney at (251) 533-2424. Click here, http://www.MobileAlabamaFHARealEstateAppra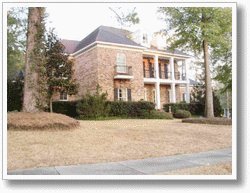 isers.com/, for other information.
Greg Easter Appraisals is located in Birmingham, Alabama. Greg Easter, Certified FHA Approved Real Estate Appraiser, covers five (5) counties: Jefferson County (cities: Birmingham, Bessemer, Hoover & other county towns), Shelby County (cities: Alabaster, Helena, Pelham, Montevallo & other county towns), Blount County (cities: Warrior, Hayden, Locust Fork & Palmerdale), St. Clair County (cities: Springville, Moody, Odenville & Branchville), and Walker County (cities: Dora & Sumiton).
Some of Greg Easter's services include FHA Residential Appraisal Reports, HVCC Compliant Reports, USDA Reports, Residential Appraisal Reports for Conventional & Secondary Mortgages, Refinance Reasons, PMI Removal as well as homeowners needing assistance with a market value estimate to determine their asking price.
Certified Real Estate Appraiser Greg Easter has the training and experience which makes him one of the leading Birmingham real estate market resources for many Appraisal Management Companies (AMCs) and mortgage lenders across the United States. With 19+ years experience, Greg Easter has a proven track record of reducing a lender's timeframe by turning most appraisal reports within a 24 hour period.
Click the web-link and find out more about Greg Easter Appraisals, LLC in Birmingham, Alabama. You may also call Greg at (205) 979-3226 or email him at geaster22@bellsouth.net. His mailing address is:
Greg Easter Appraisals, LLC
P.O. Box 360685
Suite 200
Birmingham, Alabama 35236