Posts Tagged 'mobile alabama appraisers'
Al Cheney is your home advisor in regards to a credible residential valuation opinion report when thinking about buying or selling or fulfilling any other personal necessary reason. Al Cheney has over 35 years' experience in the Mobile Bay Metro Area, Baldwin County & Mobile County of Alabama. Call Al Cheney at 251-533-2424 to discuss your particular residential property as well as the very appealing appraisal fees depending on complexity, location and satisfying your necessary personal requirements.
Al Cheney is a Certified Residential Real Property Appraiser licensed within the State of Alabama. Al Cheney has very appealing and competitive home appraisal fees for individuals from $225-$275 depending primarily on location. If your residential property has more complex and unique characteristics, Al Cheney will have to quote on a case-by-case basis. Let Al Cheney be your home advisor in regards to completing a residential real property appraisal on your home by calling him today at 251-533-2424! Please visit www.CheneyAppraisalServices.com/ to read additional information about him and some of our neighborhoods as well as other information about our Mobile Bay Metro Area.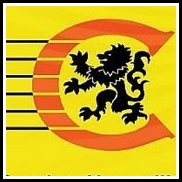 The midtown area of Mobile, Alabama now has over 300 active listings as of this writing. Asking prices are from $29,900 to $1,500,000 depending on amenities, location and square footage.
Appraiser Albert Cheney is ready to assist you with all of your real estate questions about the midtown area as well as other historic Mobile information.
Below is a listing of some of the neighborhoods within Midtown Mobile. Please call Al Cheney at (251) 533-2424 for additional information. Al Cheney has over 35 years appraisal, real estate and related experiences!
Are you a homeowner and looking to sell your home in one of the listed neighborhoods below? Appraiser Al Cheney will complete a full real estate appraisal report for only $225! Call today.
Ashland Place Historic District

Battery Heights

Bridlewood Estates

Brookwood

Church Street East Historic District

Cromwell Place

Dauphin Acres

Dauphin Place

Delwood

Demouy Place

DeTonti Square Historic District

DuBroca Tract

Ellinor Place

Flo-Claire

Floral Gardens

Glendale Park

Homer Place

Hunter

Indian Creek

Leinkauf Historic District

Lower Dauphin Street Historic District

Lynnwood

Meadowbrook

Mechem & Bixler

Midtown Historic District

Mount Island Place

Oakleigh Garden Historic District

Old Dauphin Historic Way

Rosswood

Silverwood

Stoneridge Condominiums

Touart Tract

Western Annex

West End

Westlawn

Windsor Warwick Condominiums