Posts Tagged 'real estate by neighborhood'
Alabama Port 36523, Axis 36505, Bayou La Batre 36509, Belle Fountaine 36582, Bucks 36505, Calvert 36513, Celeste 36522, Chickasaw 36611, Chunchula 36521, Citronelle 36522, Coden 36523, Creola 36525, Dauphin Island 36528, Dawes 36619, Earlville 36522, Eight Mile 36613, Fairview 36587, Georgetown 36521, Grand Bay 36541, Gulfcrest 36521, Hollingers Island 36605, 36582, Indian Hills 36613, Irvington 36544, Kushla 36613, LeMoyne 36505, Lott 36575, Magazine 36610, Mauvilla 36613, Millertown 36613, Mobile 36608 (and all other zip codes), Moffett 36587, Mon Louis 36523, Mount Vernon 36560, Oak Grove 36613, Prichard 36610, Saint Elmo 36544, Salco 36505, Saraland 36571, Satsuma 36572, Semmes 36575, Theodore 36582, Tillman's Corner 36619, Toulminville 36617, Turnerville 36521, Whistler 36612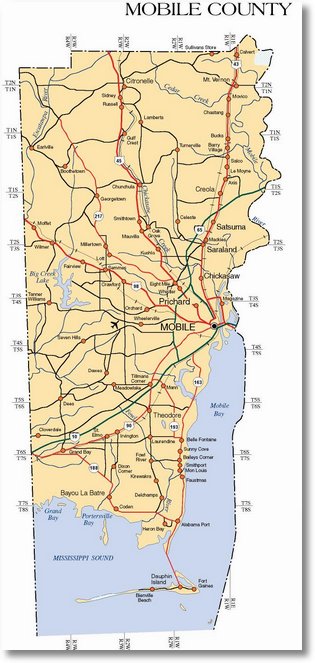 Al Cheney with Cheney Appraisal Services, (251) 533-2424, can handle all of your Mobile County, Alabama real estate property appraiser needs. Cheney Appraisal Services supplies only the highest quality Mobile County, Alabama real estate appraisals. The Mobile County appraisal district is an area where we can satisfy all of your home appraisal needs. Our real estate property appraiser is "certified residential" and "fully licensed" in Alabama. Al Cheney is a real estate appraiser fully qualified to handle your home appraisal, appraisal when settling an estate, tax appraisal and any other appraisal need, such as, vacant land and legal reasons. Al Cheney is also a "FHA Approved" Appraiser.
Certified & FHA Home Appraisals start at $295 per report!
Albert Marshall Cheney, Cheney Appraisal Services, P. O. Box 8888, Mobile, Alabama 36689-0888, accepts residential real estate appraisal assignments within The Mobile Bay Metro Area and the Mobile County communities and towns listed above. Click on the available hyper-links for more information on these Mobile County, Alabama communities and towns. Also, here are most of the appraisal report services with fees provided by Al Cheney with Cheney Appraisal Services:
Condominium Appraisal Report,

$295 & $325

Single Family Residential Appraisal Report, detailed information,

$295 & $325

Limited 2055 "Interior" Appraisal Report,

$275 & $300

Limited 2055 "Exterior" Appraisal Report,

$225 & $250

Complex Or Waterfront Residential Appraisal Report,

$400-$500+

"Certified" FHA Single Family (Home) Residential Appraisals for Baldwin County, Alabama and Mobile County, Alabama,

$295 & $325

Desk Review Report,

$100

Relocation (RELO) Appraisal Report,

$450

Acreage Or Lot (Land) Appraisal Report,

$200 & $250

Recertification of "Value Opinion",

$75

Field Review "Exterior" Appraisal Reports,

$200 & $250

Construction Draw Or Final Inspections,

$75 & $100

Duplex, Triplex Or Other Assignments More Distant,

Quote
The above list covers many appraisal report services provided by Cheney Appraisal Services within Mobile County and The Mobile Bay Metro Area of southwest Alabama.
If you do not see your appraisal report requirement listed above, contact Albert Cheney, (251) 533-2424 or email, Albert@CheneyAppraisalServices.com, with your home or residential appraisal orders and or questions. The business facsimile is (251) 252-7737.
The Daphne, Alabama Lake Forest development is the largest residential community in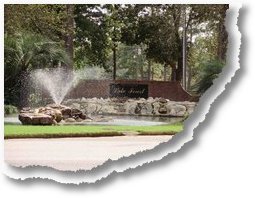 the State of Alabama. Lake Forest has around 3,400 property owners with approximately $38 dues per lot. This PUD development has a clubhouse, golf courses, horseback riding stables, swimming pools, tennis courts and a yacht club on Mobile Bay. Lake Forest is located on the south side of U. S. Interstate Highway 10, east side of U. S. Highway 98, and located near major regional shopping centers.
Lake Forest is conveniently located near Historic Downtown Mobile, Alabama by traveling about 15 minutes west across the I-10 Bay-Way. Gulf Shores, Orange Beach and Alabama's white sandy beaches and blue-green waters of the Gulf of Mexico are located only about a 35-minute drive south southeast.
Currently, Lake Forest has at least thirty-eight (38) active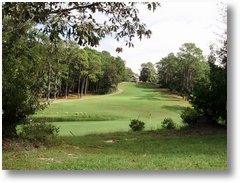 MLS (Multiple Listing Service) REALTOR listings. Most of the listed homes have 1,300 to 3,000+ square feet (varies from unit to unit) and the asking prices will primarily range from $125,000 to $255,000.
There have been around forty-eight (48) MLS home sales in the past twelve months according to the Baldwin County Association of REALTORS. The vast majority of these Lake Forest home sales ranged from $75,000 and $210,000.
The Sales Per Month Absorption Rate is currently 4.33 homes per month in Lake Forest. With 38 active listings, the current housing supply is 8.78 months (38 active listings divided by 4.33 home sales per month).
Lake Forest 's Median Comparable Sale Price is now $108,000 compared to $120,000 fo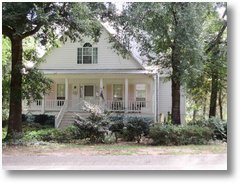 ur to six months ago. The days on market (dom) appears to mostly range from 96 days to 147 days over the past 12 months.
Lake Forest 's Median Sale Price as percentage of list price has slipped slightly over the past twelve (12) months: 96.445%, 7-12 months ago; 96.077%, 4-6 months ago; past 3 months, 94.943%.
For more information about Lake Forest, go to this weblink, http://www.lakeforestpoa.com/.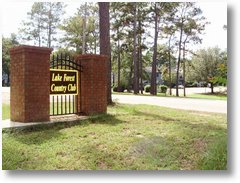 Albert Cheney, Cheney Appraisal Services, covers the Mobile Bay Metro Area, Baldwin County and Mobile County of Alabama. Albert Cheney is an active Certified Residential Real Property Appraiser and FHA Approved Appraiser with 35+ years experience in the real estate industry.
Call Albert Cheney at (251) 533-2424 or Albert@CheneyAppraisalServices.com if you require more information about Alabama real estate and ordering a "Certified" real estate appraisal report.