Posts Tagged 'Winter Court'
The SPRING GROVE residential development is located in western Mobile, Alabama and along the western side of Dawes Road; Cottage Hill Road is located just south; Jeff Hamilton Road is located just north.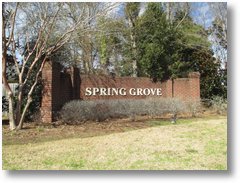 The majority of homes were built between 2005 and 2012. The vast majority of homes have 3 bedrooms and 2 full bathrooms with a few 4 bedroom homes scattered throughout this residential development. Most gross living areas are between 1,250 square feet to 1,900 square feet.
SPRING GROVE has 6 closed arms-length home sale transactions in the past 12 months according to the Mobile Area Association of Realtors' multi-listing service (MLS). The average price within SPRING GROVE is $135,633 and the average price per square foot is $87.87.
The lowest home sale was $93,000 and the highest home sale was $168,000 in the past 12 months. The median home price for SPRING GROVE is $136,500 with average days on market (DOM) of 121.
The seller contribution percentage based on the average home price of $135,633 is 2.82%.
SPRING GROVE has 9 active listings, 3 bedrooms and 2 bathrooms, according to the Mobile Area Association of Realtors' ranging from $109,000 to $179,900 with 1,256 square feet to 1,883 square feet as of this reporting.
The street names within SPRING GROVE are Fall Court, Nan Wright Way, Seasons Court, Spring Grove Court, Spring Grove Drive, Summer Crossing, Winter Court.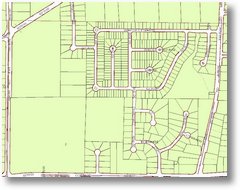 This information provided by Albert Marshall Cheney, Certified Residential Real Property Appraiser, with over 35 years' experience in the Mobile Bay Metro Area of Alabama, Baldwin County and Mobile County which encompass Mobile Bay. You can know and read more information about me by going to the website: http://www.CheneyAppraisalServices.com, http://AlabamaRealEstateAppraisals.com/ or contact me at (251) 533-2424 about my services as well as within the City of Mobile non-financial (personal use, i.e. property tax issues, thinking about selling) "full report with visual inspection" home appraisals only $225.
The general information provided about SPRING GROVE was compiled by using the Mobile Area Association of Realtors' multi-listing service (MLS). No portion of this information should be construed as an appraisal report for any particular residential property located within SPRING GROVE.