Posts Tagged 'Mobile Press Register'
The TimberCreek residential development is a great golf community located along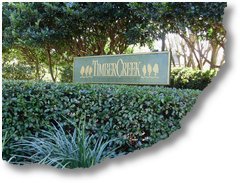 the south side of U. S. Highway 31, the west side of Alabama State Highway 181, on the north side of U. S. Interstate Highway 10 and just minutes east of the delta areas and Mobile Bay.
TimberCreek is conveniently located near major regional shopping centers, such as, the Malbis Regional Shopping Center, and Historic Downtown Mobile, Alabama is only about 20 minutes west by traveling along the I-10 BayWay. Gulf Shores, Orange Beach and Alabama's white sandy beaches and blue-green waters of the Gulf of Mexico are about a 30-35 minute drive south by either Alabama State Highway 181 or U. S. Highway 59.
Currently, TimberCreek has at least twenty-six (26) active MLS (multiple listing service) REALTOR listings, about 18 homes with 2,500 to 4,200 square feet, and having asking prices between $300,000 and $500,000.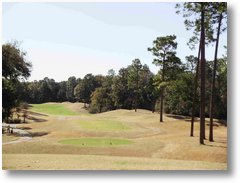 There have been around twenty-five (25) home sales in the past twelve months according to the Baldwin County Association of REALTORS. The vast majority of these TimberCreek homes ranged from $275,000 and $550,000. The lowest sale price was $214,900 for a three bedroom, two bathroom home with 1,674 square feet. The highest sale price was $849,000 for a four bedroom, four full bathroom, two half bath home with 6,240 square feet.
The Sales Per Month Absorption Rate is currently three (3) homes per mon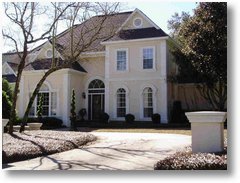 th in TimberCreek. With 26 active listings, the current housing supply is 8.67 months (26 active listings divided by 3 home sales per month).
TimberCreek's Median Comparable Sale Price is now $365,000 compared to $472,000 four to six months ago. The days on market (dom) appears to mostly range from 134 days to 146 days over the past 12 months.
TimberCreek's Median Sale Price as percentage of list price has slipped over the past twelve (12) months, and now seems to be somewhat recovering: 96.76%, 7-12 months ago; 89.95%, 4-6 months ago; past 3 months, 92.68%.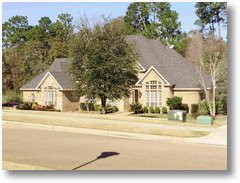 Albert Cheney, Cheney Appraisal Services, covers  the Mobile Bay  Metro Area, Baldwin County and Mobile County of Alabama. Albert Cheney is an active Certified Residential Real Property Appraiser and FHA Approved Appraiser with 35+ years experience in the real estate industry. Call Albert Cheney at (251) 533-2424 or Albert@CheneyAppraisalServices.com if you require more information about Alabama real estate and ordering a "Certified" real estate appraisal report.
Comments And Opinions By Al Cheney, Certified Residential Real Estate Appraiser & FHA Approved Appraiser, Mobile, Alabama.
The city of Mobile and the other communities within the Mobile Bay Metro Area (Baldwin County, Mobile County, Alabama) have the opportunity to capture many more economic projects if, as area businesses and residents, we continue to stand together "as one!"
We must all participate in the promotion of our area, whether it's in a small way or a big way. You can contribute with only a smile to a weary traveler visiting our area (they might be moving here or relocating their business) or keeping the trash picked up around your home. Landscaping, mowing the lawn, or volunteering to assist with your educational talents are certainly other ways to place your positive mark upon our metropolitan bay area.
Also, even more small and large businesses should consider banding together, promoting our area through worthwhile local civic, economic and marketing projects. It is through these ongoing positive efforts and promotional projects which will continue to keep us progressive, in contention for even more economic opportunities and, certainly, noticed by outsiders looking in. These outsiders just might want to jump right in with us, so they can also experience the economic flurry of opportunities. Our local assets and opportunities to compete surround each of us every day. So open your eyes widely, see the possibilities and potential, and the next time you look into a mirror, realize that you are looking at one of our greatest assets!
It could be raining economic projects' money in the Mobile Bay Metro Area, so here are some recent newsworthy articles (links below) for your reading. "Let these articles stoke your embers of creativity and professionalism, and turn them into your flames of positive ideas and possibilities!" – AMC
Please send me your comments, opinions and suggestions.
http://blog.al.com/live/2009/10/forbes_columnist_gives_mobile.html
http://www.nytimes.com/2009/10/28/realestate/commercial/28alabama.html?_r=2&ref=business
http://www.baldwincountynow.com/articles/2009/10/29/local_news/doc4ae87e66ae3dc680435966.txt
http://www.wkrg.com/alabama/article/auto-plant-in-bay-minette/379896/Sep-24-2009_1-48-pm/
http://www.wkrg.com/alabama/article/big-economic-honor-for-mobile1/100846/Jun-12-2009_8-50-pm/
____________________________________
Al Cheney is a native of southern Alabama and a graduate from the College of Business and Management Studies, University of South Alabama. Al Cheney has maintained an active real estate broker's license for thirty-six years and president of his company, Realty Leaders Corporation. Of course, most people know Al Cheney as a Certified Residential Real Property Appraiser and FHA Approved Appraiser, Cheney Appraisal Services, with 35+- years experience. Al Cheney also has past experiences and professional involvement with advertising, graphics, photography, marketing and writing.
Tags: Baldwin County, Cheney, Contention, Creativity, Economic Opportunities, Economic Projects, Educational Talents, Embers, Fha, Flames, Marketing Projects, Metro Area, Mobile Alabama, Mobile Bay, Mobile County Alabama, Newsworthy Articles, Outsiders, Possibilities, Professionalism, Property Appraiser, Weary Traveler